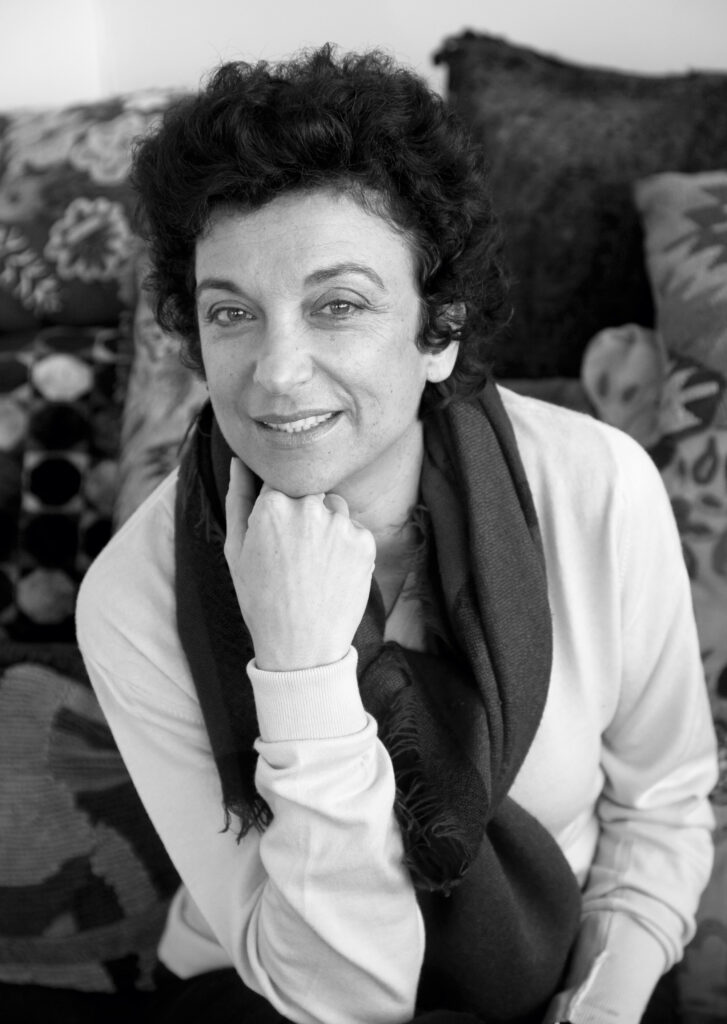 Hélène de Saint Lager is a graduate of the Ecole du Louvre and holds a licence degree in art history. Her artistic career has included painting restoration, millinery creation, sculpture, casting, and metalwork.
For the past fifteen years, Hélène has been creating an extensive range of compelling works in her home-studio-laboratory on the outskirts of Paris. They are infused with her distinctive aesthetic, a blend of potency and airiness rooted in use of familiar materials in unexpected ways. A tireless exploration of how substances catch and redirect light that leads to magnetic, uncanny works of art.
Her furniture pieces display mesmerizing depth. Pools and pits where colored particles float like oversized confetti, layers of memories captured and displayed in an encompassing membrane.
Though she may be unaware of it, Hélène's inclusion resin works bring the art of painting into sculpture and molding. Suspended shapes create three-dimensional pictures where material stuff escapes into the depths. Strewn particles float, sink, and spread in compositions that embrace randomness and celebrate the irresistible pull of the abyss.
Hélène is the first to confess to an uncontainable fascination with levels of depth. "For me, materials and sediment are veritable obsessions. I spread layer after layer of resin and toss lightweight materials on top—dollops, shavings, bits of holographic film. Time stops. I capture and freeze it in a limpid, limpid glaze."
In addition to inclusion resin, Hélène uses bronze and "random" aluminum to make tables, chairs, light fixtures, mirrors, and, in particular, totems where puddles of soldered metal float upon stilts. They are grounded archipelagos, futuristic yet timeless. Sculpture with a purpose. "The material is dangerous, so I work with a metal caster," says Hélène. "We pour ladles of molten metal into the hollows of sand molds or on top of thick steel plates.
The magma shivers like liquid mercury as it spreads, but the coolness of the air makes it settle and solidify almost instantly. The flow is petrified in shapes of telluric currents."
Celebrated interior designer Jacques Garcia was one of the first to detect the uniqueness of Hélène's creations and to commission numerous and sometimes monumental works for his projects. Like resin furniture for Schiaparelli, which includes an oversized flower-shaped table as well as swarms of butterflies frozen in flight along banisters and around mirrors.
For New Yorker Bryan J. McCarthy, Hélène's lighting and furniture inventions are particularly captivating. He regularly commissions pieces for his interior designs, to the utter delight of discerning clientele.
Hélène's carpets have been shown at Artcurial (Pierre-Alain Challier); resin pieces at Galerie du Passage (Pierre Passebon); and "random aluminum" works (alualéatoires), at Arcturus (Anne de la Roussière).
As Hélène continues her elegant exploration of the depths of creation, we may be certain that further visual vertigo awaits us all.
by Philippe de Croix